New Speakers Announced for 2023 SEGD BE
+ Xlab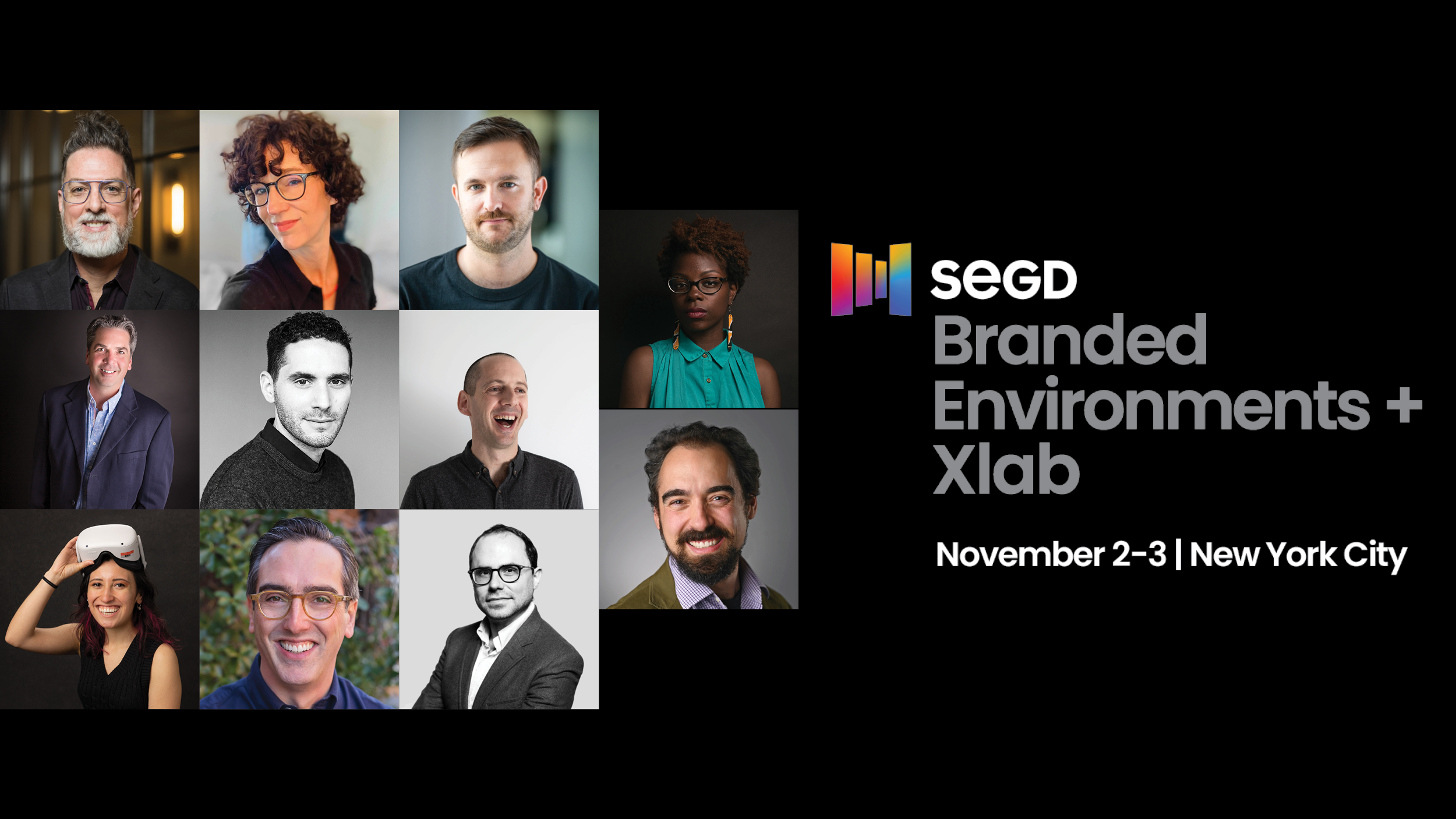 Our fall symposium is quickly approaching! SEGD's 2023 Branded Environments and Xlab are happening November 2nd and 3rd at the Museum of the Moving Image in New York City. New sessions and speakers have been added to our event agenda, which you can find on our event registration page here.
We are also offering four pre-event tours for registered event participants. For more information about these tours, and to reserve your spot, please visit this link. 
To give you a sneak preview of what's in store at this year's Branded Environments and Xlab, check out a few of our featured sessions below!
2023 SEGD Branded Environments – Thursday, November 2, 2023
Fireside Chat: An Intimate Conversation on Bringing the Book of HOV to Life
2023 SEGD Xlab – Friday, November 3, 2023
Keynote: The Ecosystem Era – Shared Experience for Humanity and Beyond
Breakout and Dive-In Tech Sessions
Deepen your knowledge on key technologies that are impacting creative work today with these interactive sessions led by experts in their field. Each speaker will touch on a particular topic, from AI and virtual worlds, to game engines and data in design. This session's speakers include:
Full Spectrum Creative Technology Panel
Gain valuable insights and strategies across the full creative technology pipeline: from Strategy and Story to Design, Content Creation, and Venues. This session's speakers include:
Fireside Chat: Strategies and Learnings from LAB at Rockwell Group
This two-day event series is not just about learning; it's about breaking barriers in design, technology, and marketing.
About SEGD
We are designers of experiences connecting people to place. SEGD is a multidisciplinary community collectively shaping the future of experience design. We are a thought leader and an amplifier in the practice of experience design.
SEGD is a 501(c)(3) not-for-profit education organization.