Welcome Galleries
The Welcome Center fosters our understanding of the built environment, demonstrating that the ever-growing human population has impacted our planet and climate. Its three galleries provide functional requirements of ticketing, orientation, and information, but more than that, it is the soul—a central driving spirit—for the Museum.
The Challenge
This project creates what is referred to as a new "friendly front door." It provides the welcoming gesture that the existing facilities lack. Visitors simply don't know where the Museum is inside the vast, historic Pension Building and how to find ticketing, galleries, or other services.
Project Vision
Taken together, the Welcome Center spaces are the beginning of a visit that talks in many ways about the impact of our built environment on our lives. As designers, we hope that by better understanding the relationship between humanity and nature to develop great respect for our resources.
Design + Execution
The Welcome Center consists of three unique spaces of equal dimensions. They are experienced sequentially as part of the new entry sequence to the Museum. Gallery 1 includes a monumental display case filled with examples from the Museum's collections. Gallery 2 looks at constructed landscapes, infrastructure, cities, and places for gathering. We discuss urban issues and their effect on human health, living, and working via a central table installation featuring a dynamic, programmed, light "graph" of American urban resilience. Gallery 3 shows the full-size materiality of constructed places. There are several audio devices where visitors can hear firsthand from designers about making material choices to understand the cultural context.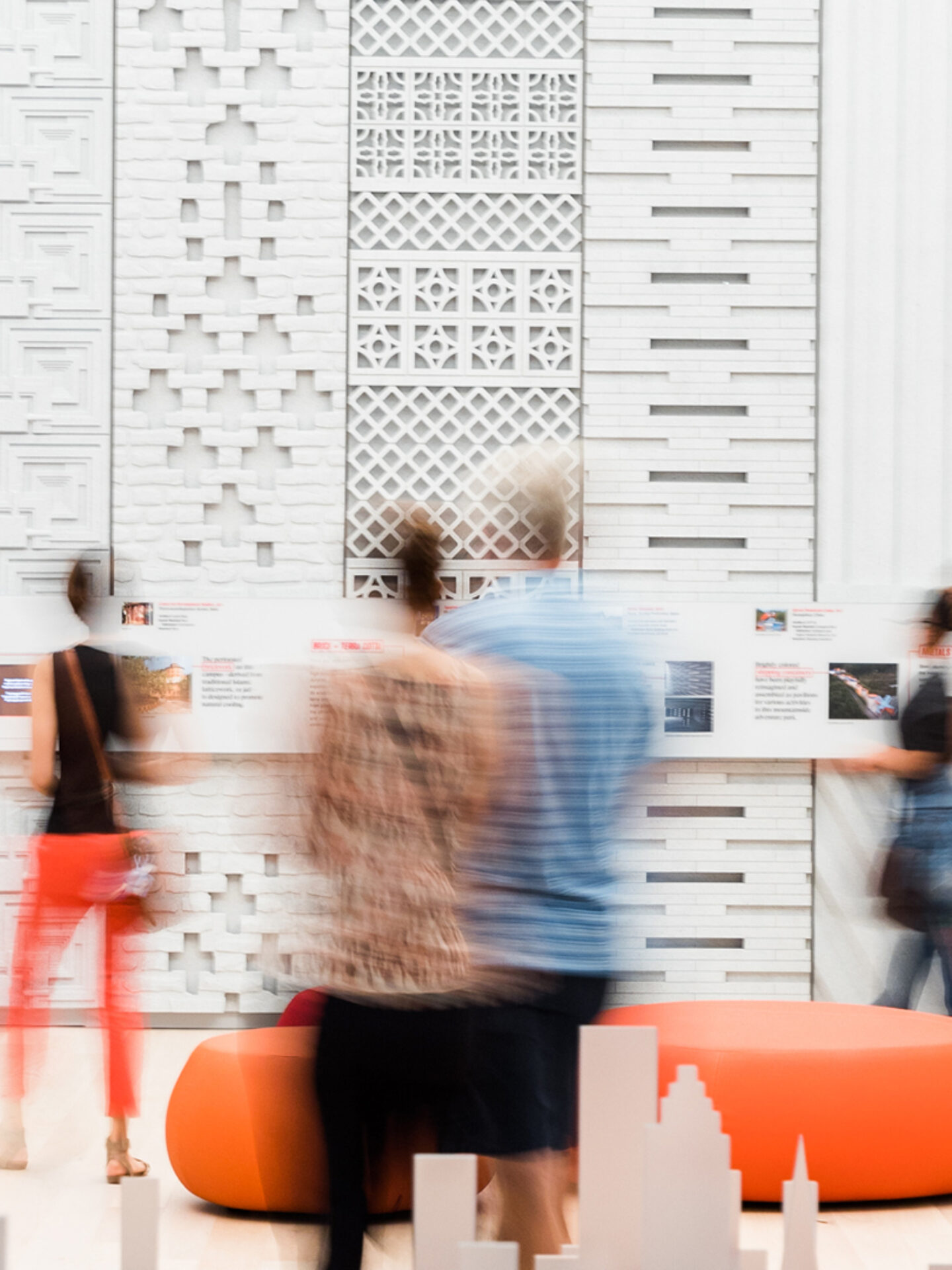 Project Details
Design Team
Wendy Evans Joseph
Monica Coghlan
Jose-Luis Vidalon
Shuo Yang
Shriya Sanil
Cassandra Gerardo
Collaborators
South Side Design and Building
New Project (fabrication)
Bluecadet (media design)
David Genco (graphic design)
Andrea Marpillero-Collomina (content)
Kubie Akerman (content)
Photo Credits
Studio Joseph
Yassine El Mansouri
Open Date
September 2021