SF-Marin Food Bank, Marin
Welcome Center
A new building restricted the food bank's ability to display their identity on the building's exterior, making it crucial that a sense of place was created on the interior of the building to provide moments that volunteers would want to document and share on social media.
The Challenge
SFMFB wanted the design of the facility to create understanding, empathy, and dignity for the individuals that the organization serves. SFMFB feel strongly that visitors understand that food insecurity impacts individuals from all walks of life. They wanted the design of the facility to educate visitors so that they understood that the people they come into contact with on a daily basis may be facing food insecurity.
Project Vision
Before the pandemic, one in five people were at risk of hunger in San Francisco and Marin. As the crisis began to unfold, the Food Bank has nearly doubled the number of households served. Through the use of large scale graphics and exhibits, hunger is humanized so that visitors understand that not one particular group of people faces food insecurity. The design of the Warehouse and Welcome Center experience needed to draw upon SFMFB's mission and ethos in every detail. SFMFB wanted the space to be educational and inspirational to the hundreds of volunteers that came through the space weekly. They also wanted to be able to bring existing and potential donors to the space and have them see the impact that their contributions make.
Each element needed to be considered in the context of the space. The warehouse and its activities are the primary functions of the building, so the design needed to honor this hard-working space while still giving visitors and staff a positive feeling while they are there.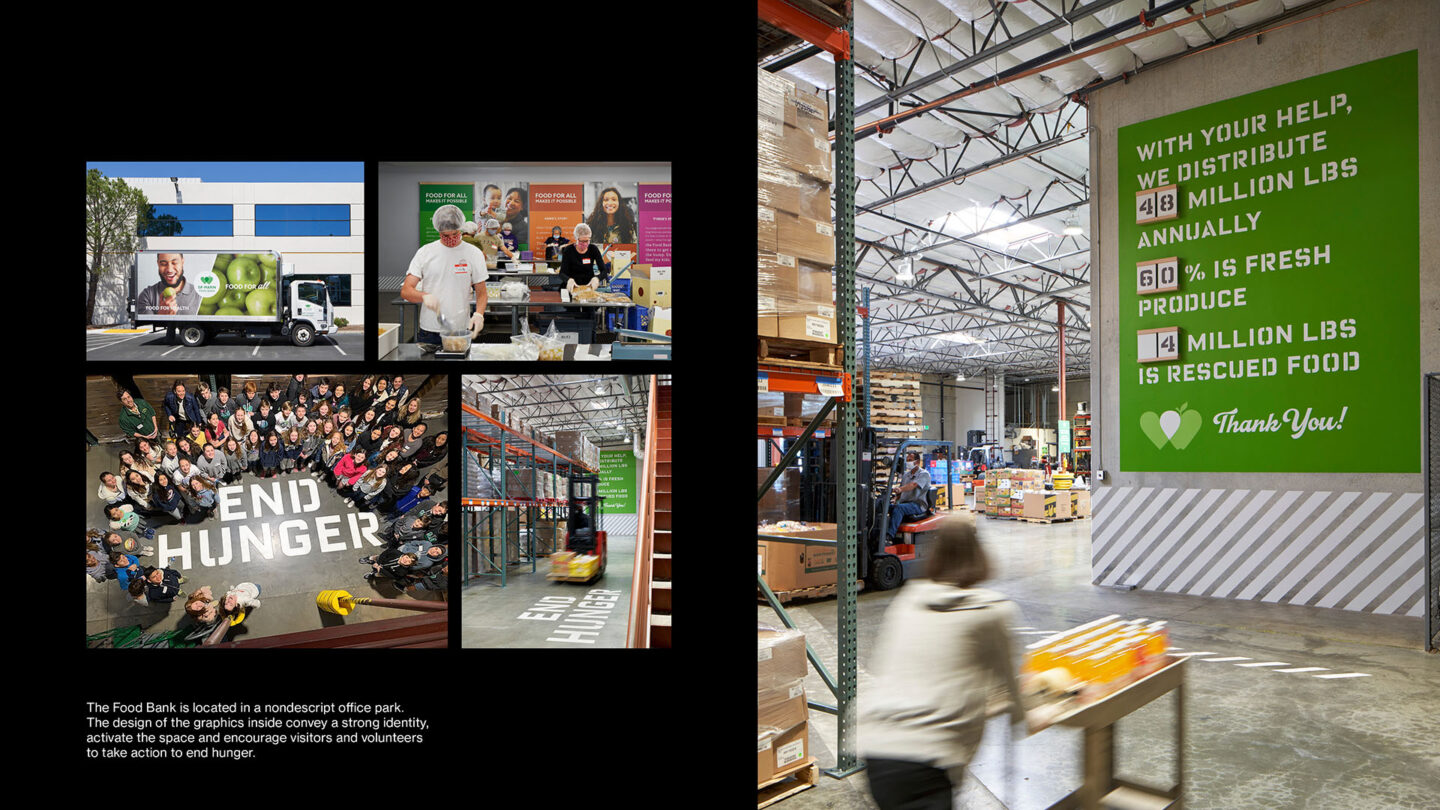 Design + Execution
Volunteers begin their journey in the Welcome Center, where digital content provides an orientation to SFMFB and the space. From there, they move into the warehouse where large-scale graphics reiterate important aspects of SFMFB's mission, such as "Food for All." The warehouse where all of the food is stored, packed and loaded for distribution is the core building function of the Marin facility. It was important to the design team that the materials used in the design reflected this important area. Pallets, wood rails, crates and plywood were the materials that inspired the freestanding graphics and furniture elements. The building is hardworking and humble, so it was important to the design team that graphics and furniture elements reflected that.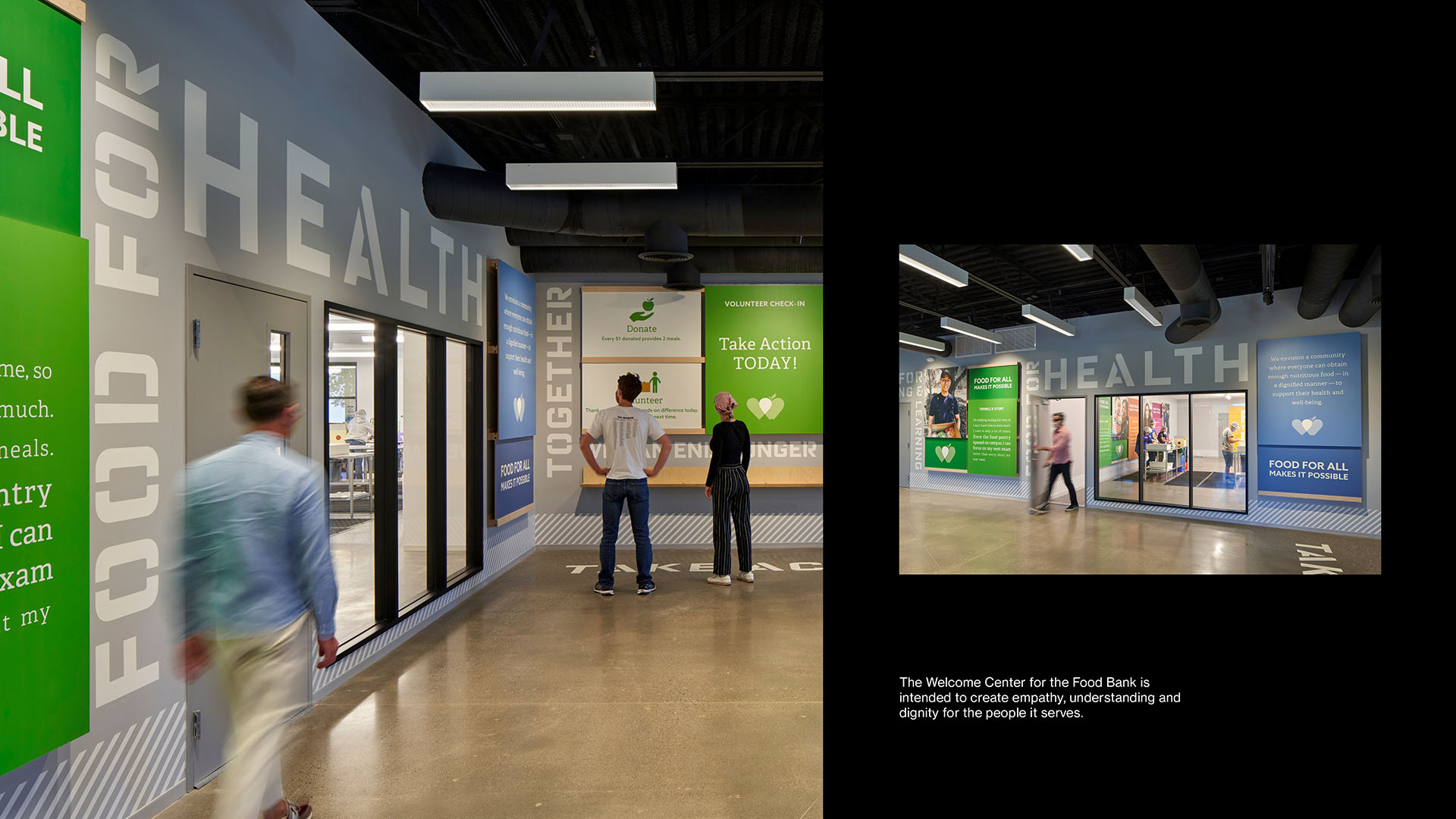 Project Details
Design Team
Kacey Bills
Danielle Burton
Michael Duncan
Lonny Israel
Dan Maxfield
Nour Mourad
Brad Thomas
Francke Wurzelbacher
Collaborators
One Hat One Hand (fabricator)
Photo Credits
Bruce Damonte (photography)
SF-Marin Food Bank (photography)
Owings & Merrill LLP (photography)
Open Date
April 2020