Serviceplan Signage System
The Serviceplan signage system communicates the agency's plurality, internationality and diversity.
The Challenge
The Serviceplan Group's new House of Communication in Munich's Werksviertel provides a common home for over a thousand employees from a wide range of cultures, nations and communication disciplines and is an open meeting place for conferences, events and parties. It takes the principles of New Work to the next level and allows employees to work in a maximal agile, flexible and interdisciplinary way. But how do you give them orientation and create identification in such an open space concept?
Project Vision
A typographic signage and branding system that is as creative and diverse as the people for whom it was made.
Design + Execution
Based on the brand icon and the square grid of the interior design, a specially designed typeface, "Service," with letters in four different alternatives each, ensures that nothing in the new campus is uniform, but everything is consistent. Pictograms support the liveliness of the typographic system, which offers spatial orientation and at the same time creates identity. In impressive spatial elements, such as the illuminated sign-like floating lettering and the 130-meter-long, 6-meter-wide light installation that connects all three parts of the building, it becomes a work of art that celebrates language and communication.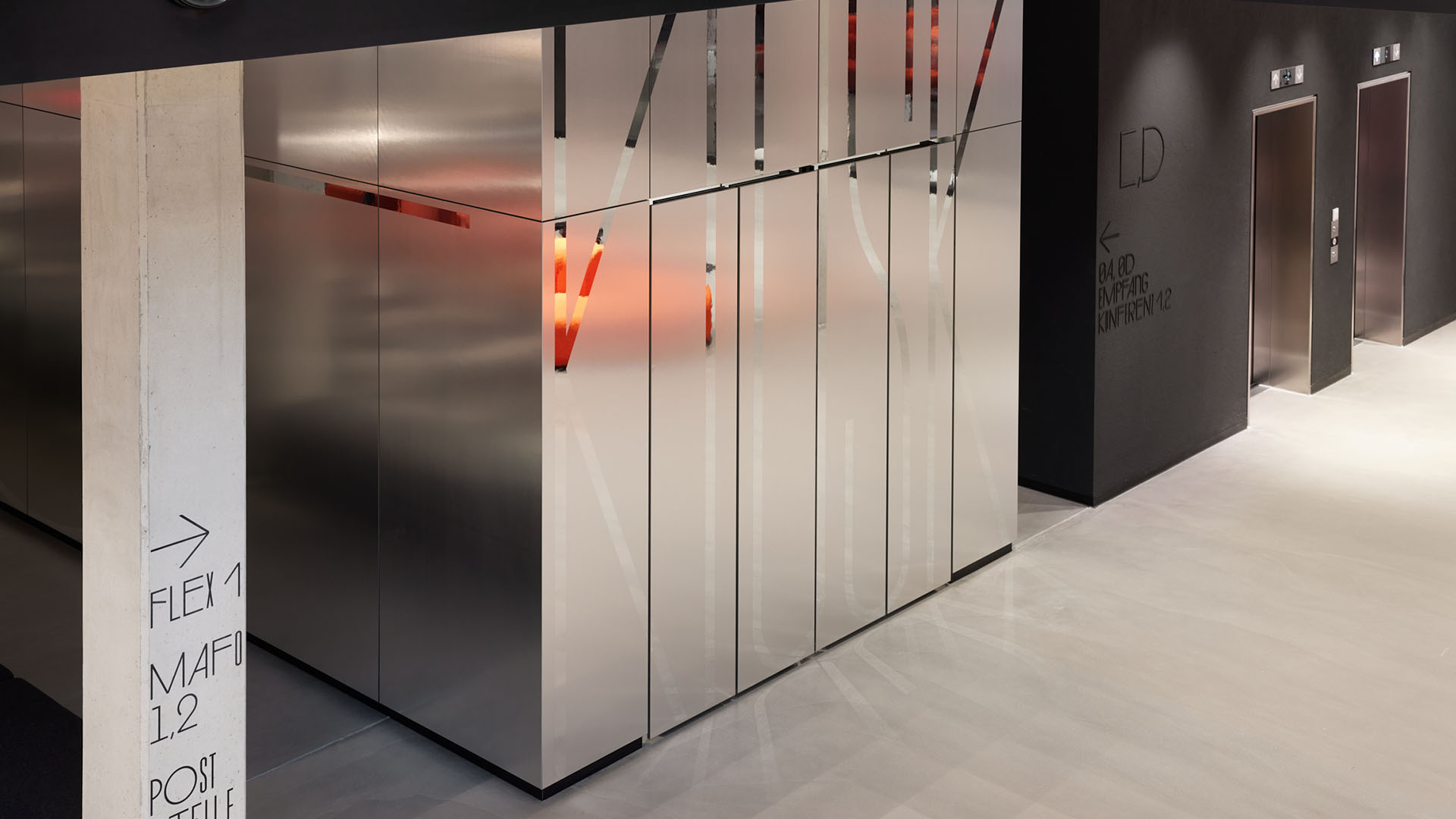 Project Details
Design Team
Andreas Uebele (managing partner)
Carolin Himmel (managing partner)
Nadja Ratz (project manager)
Anika Pehl (project manager)
Anna Pfältzer
Lorenz Grohmann
Collaborators
Henn (interior design)
RKW Architektur (architecture)
Projektleuchten GmbH (fabricator)
Photo Credits
Mark Seelen
Open Date
July 2022