National Monument
Kamp Amersfoort
The brief was to activate visitors and make them aware that the story of Kamp Amersfoort touches on universal themes that are as relevant today as they were 75 years ago. It should be about remembrance, warning, understanding, and hope.
The Challenge
The history of Kamp Amersfoort and the current site show many contradictions. Right and wrong, inside and out, life and death, remembering and forgetting. These contrasts formed the starting point for the design principles, and they have been incorporated into the architecture, the landscape, and exhibition space. Coarse and fine, broken and whole, cold and warm, old and new, dark and light.
Project Vision
The exhibition links to the injustice carried out in our times. On the back of the columns, important camp themes are listed, such as hunger, and discrimination – still quite common today. A social experiment confronts visitors with uncomfortable dilemmas. They experience the effects of peer pressure, authority, and trust. The program, called Right or Wrong, uses Virtual Reality to address current issues that take on special meaning in the context of the museum.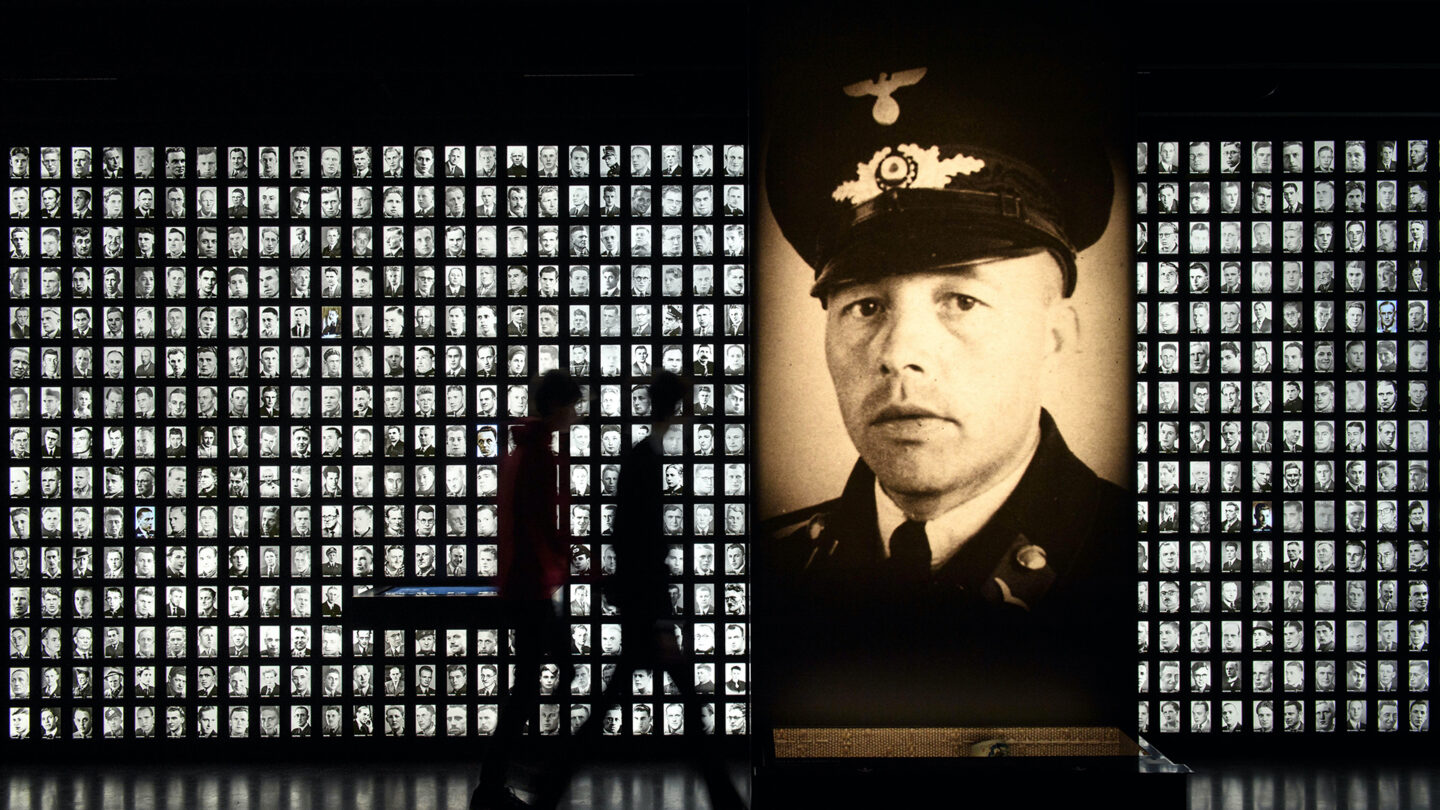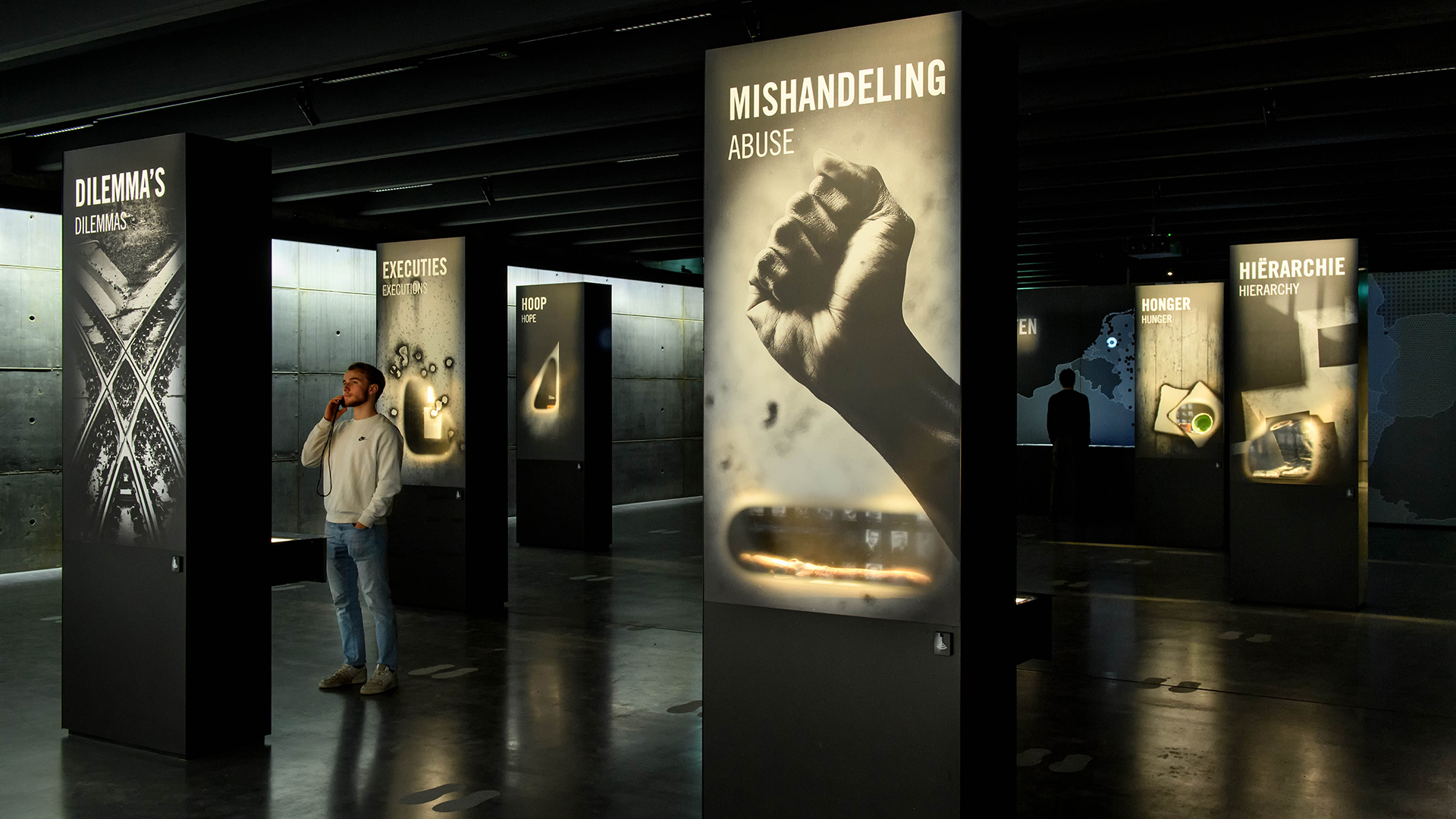 Design + Execution
Resulting in a new way of commemorating, the museum visitors step down the stairs and enter an immense space. Soberly and modestly furnished and located underneath the former camp. The play on contrasts, the use of materials and original elements recall the atmosphere of the past. This is reinforced by the transition from light into dark and back into the light again.

Project Details
Design Team
Erik Bär (principle in charge/ art director)
Nienke van den Berg (project manager)
Paul van Houten (lead spatial design)
Vincent Geraedts (spatial design)
Wendy van der Knijff (architectural spatial design)
Angelina Baker (graphic design)
Itamar Naamani (development vr experience)
Denise de Korte (artwork/ dtp)
Joost van der Spek (content development)
Sander Mieras (content development)
Timo van der Horst (video production)
Collaborators
Inbo (architecture)
Juurlink+Geluk (landscape architecture)
Flink (construction & hardware)
HeinzLoopstra (lighting)
YIPP
Shosho
BureauMaike
Leiden University
Studio Rockfish
Photo Credits
Mike Bink (photographer)
Joris Verleg (videographer)
Open Date
January 2021