Memphis River
Parks Signage
The five miles of the Memphis riverfront are being reimagined in a $70 million transformation. For the first time, the riverfront is planned as a unified whole rather than a series of disconnected parks.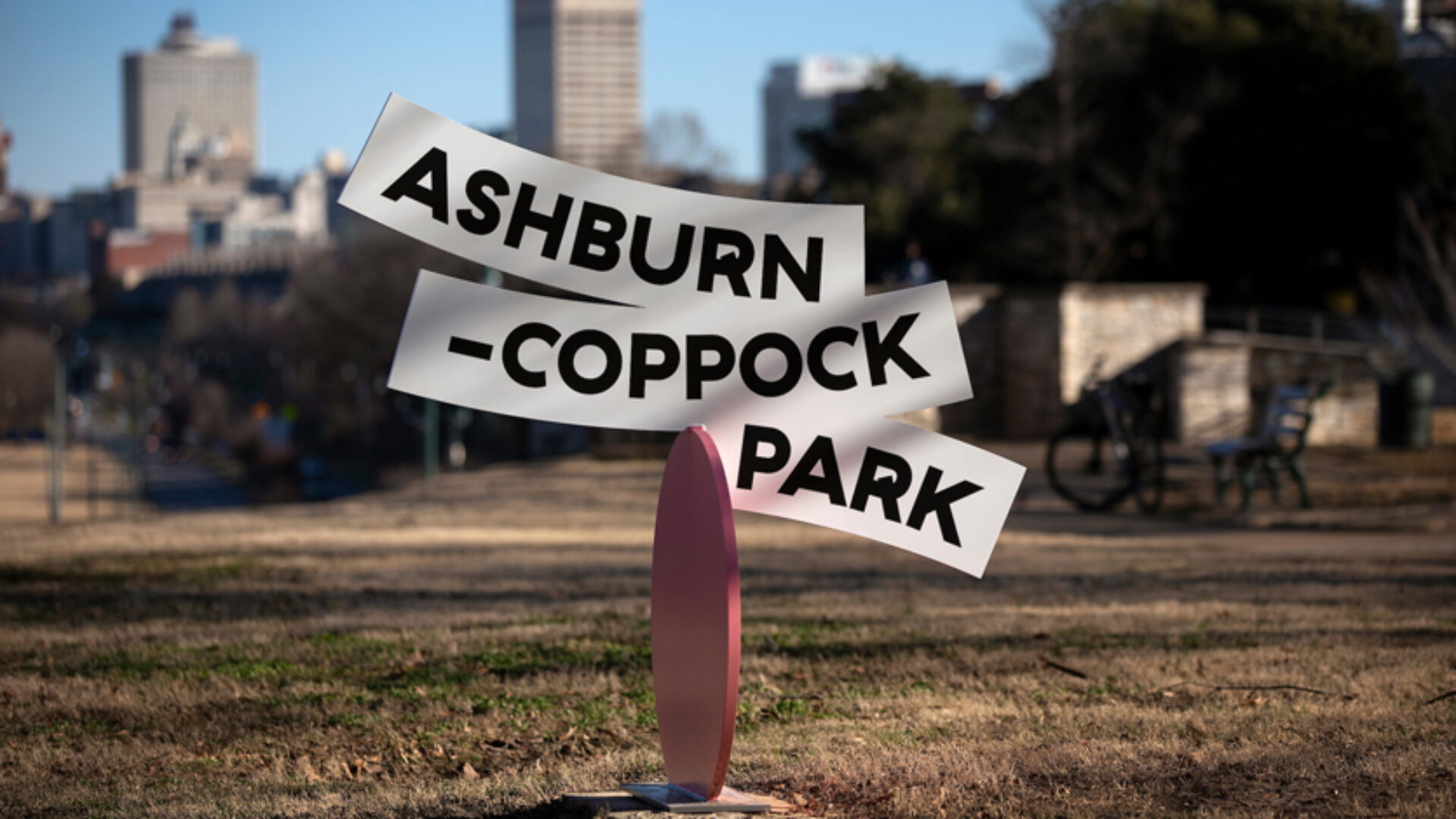 The Challenge
The challenge was to develop wayfinding for the trail and park system that was imaginative, that would connect all the elements of the riverfront into a seamless whole, that would convey the message that the vibrant new riverfront is the beginning of a new era, and that would reinforce the present momentum of Memphis.
Simultaneously, the signage package needed to avoid detracting from the riverfront's magnificent Mississippi River views.
Project Vision
The solution to the design challenge was to develop a visual identity that reinforced the logo, a mini-map of the parks on the river.
The logo colors are reflective of the ones used by the downtown trolleys. The identity system and wayfinding hierarchy retains conformity to communicate to visitors that they are part of the River Parks system and, while each offers its own distinct experience, it connects to something larger.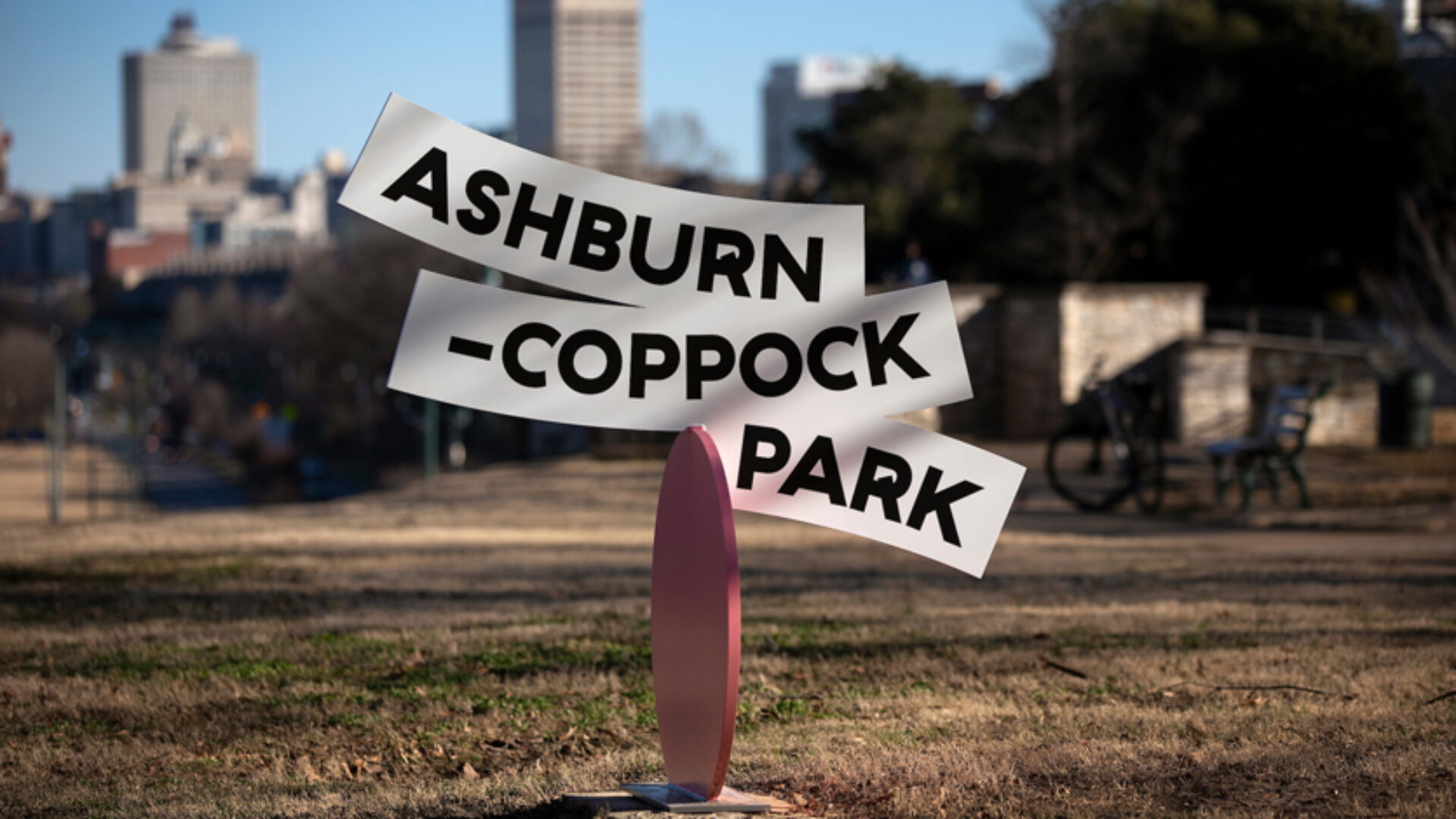 Design + Execution
There are four major sign types: large district signs are treated as gateways into the park and are placed and scaled with both vehicular and pedestrian traffic in mind; disk-shaped park identifiers are oriented and scaled for pedestrians within the park along the path and color coded to their district; way-finding totems are commonly placed where paths intersect or where the path/orientation is not immediately clear; and ankle height garden signs are placed to reinforce that you're on the right path.
Additionally, a network of disc signs mounted to street poles on connecting streets helps to direct pedestrians to the riverfront from downtown Memphis. The River Line employed wayfinding as a powerful vehicle to support and strengthen the reinvigorated place brand of the riverfront and to take advantage of the impact that wayfinding can have in connecting people to place and suggesting experiences.
The wayfinding has been highly successful; since the trail was completed and signage installed, more than 20 percent more people travel along the riverfront. Memphis' bike share system counts seven of its eight most popular stations on the riverfront. Most importantly, the riverfront is now considered as a connected place rather than a series of isolated parks and the reinvigorated digital and physical identity has powered a capital campaign that is more than 65 percent complete and has raised more than $50 million towards an overall riverfront transformation.
Project Details
Design Team
Champions Design
Jennifer Kinon (principal, lead designer)
Hanah Ho (designer)
Talia Cotton (designer)
afreeman
Andrew Freeman (principal, lead designer)
Fabricator
CREO Industrial Arts
Photo Credits
Bob Bayne
Open Date
January 2018