Death in the Ice: The Mystery of the Franklin Expedition
It's a tricky thing to design a history exhibition, especially when that history is still unfolding… The Franklin Expedition left London, England, in 1845 with the aim of completing a Northwest Passage through the Canadian Arctic. After entering the Arctic, HMS Erebus and Terror disappeared—at least from a European point of view.
The Challenge
The Canadian Museum of History decided to curate a comprehensive account of what is considered one of the greatest mysteries of the modern era. CMH developed partnerships with key stakeholders in the story and secured loans of significant artifacts, such as the last written note from the Expedition found in a stone cairn.
Early in the exhibition development, unexpectedly, and also fortuitously, Parks Canada found the wreck of HMS Erebus! Artifacts recovered from the wreck were to be in the show as well, extending the history into the 21st century.
The base of artifacts was great, but to really appreciate them, the visitor needed to know, and to feel, the story behind them and there was a lot of story—more than 200 years' worth.
To structure the narrative and hold visitor attention, the "chapters" of the story were presented in different settings, moving the visitor from the vast Arctic to Victorian London into cramped wooden ships, to forensic labs and underwater shipwrecks. Each zone of the exhibition was a different setting, immersing visitors in the tale. One could walk through the exhibition, barely read a word, and still get a basic feel for the story.
Project Vision
Like a movie has scene changes, the show had zone changes.
The team carefully controlled the transition from zone to zone, so the visitor didn't see too much too soon. At the same time, there were opportunities to see into further zones, creating "foreshadowing" in the narrative. Without inclination to create exact replicas of environments, the team's approach was suggestive and evocative. People are already very familiar from film and television with the settings being presented.
Design + Execution
They needed just enough visual cues so visitors could access the images in their imaginations inspired by popular culture. Large images were used to provide an immediate cue to time period as well, using oil paintings, daguerreotypes and illustrations for pre-20th century settings and color photographs for contemporary ones.
In a traditional exhibition, archival material, such as maps, historical illustrations and floor plans are often displayed framed on a wall to a dry effect. The team strove to open up these materials, using them as immersive tools to make human connections, such as creating a full-scale 3-D floor plan of the ship.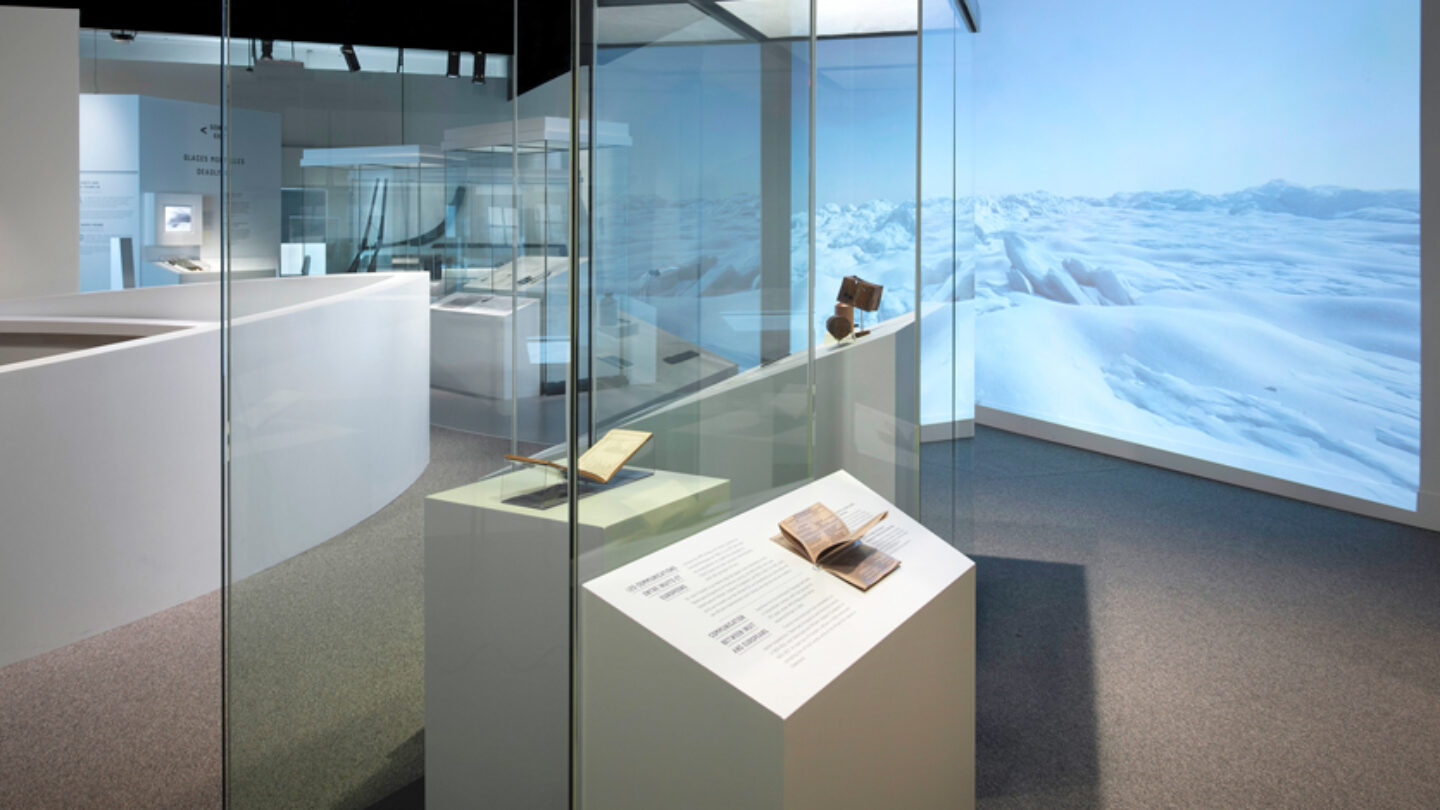 Project Details
Design Team
Kerry McMaster Wassenaar (lead scenographer)
Claire Champ (creative developer)
Karen Ryan (curator)
Danielle Goyer (project manager)
Stéphane Breton (graphic designer)
Chantal Baril (interim head of scenography)
Eric Pellerin (head of scenography and media productions)
Dave Deevey (digital media)
Photo Credits
Janet Kimber (photography)
Canadian Museum of History (videography)
Consultants
Parks Canada, Heather Campbell, Mike Martel (illustrations)
Brian Schlachta, Don McMillan, Paul Huppe (digital media)
Robin Dumas (soundscapes)
Light Factor (lighting)
Fabricators
CMH Display and Technical Services (artifact mounts and models)
National Maritime Museum (artifact mounts)
Expozone (fabrication, graphics)
Open Date
May 2018