Contentful Wayfinding
From 2020 to 2022, Contentful partnered with the interior design studio toi toi toi creative studio (affectionately known as T3) to deliver wayfinding and environmental graphic design applications for Contentful's new 88,000 square foot office in Berlin's neighborhood of Gesundbrunnen.
The Challenge
As one of the most valued German software companies, Contentful has endured accelerated growth that propelled the need to translate its brand into a large-scale office environment. Our role was to build a wayfinding system from a scratch that extends Contentful's brand identity and delivers environmental graphic design applications that enrich the workspace with artworks showcasing Contentful's values.
Project Vision
We wanted to build accessible and inclusive wayfinding system that follows the design language of the interior and brings Contentful's playful visual identity to a physical environment.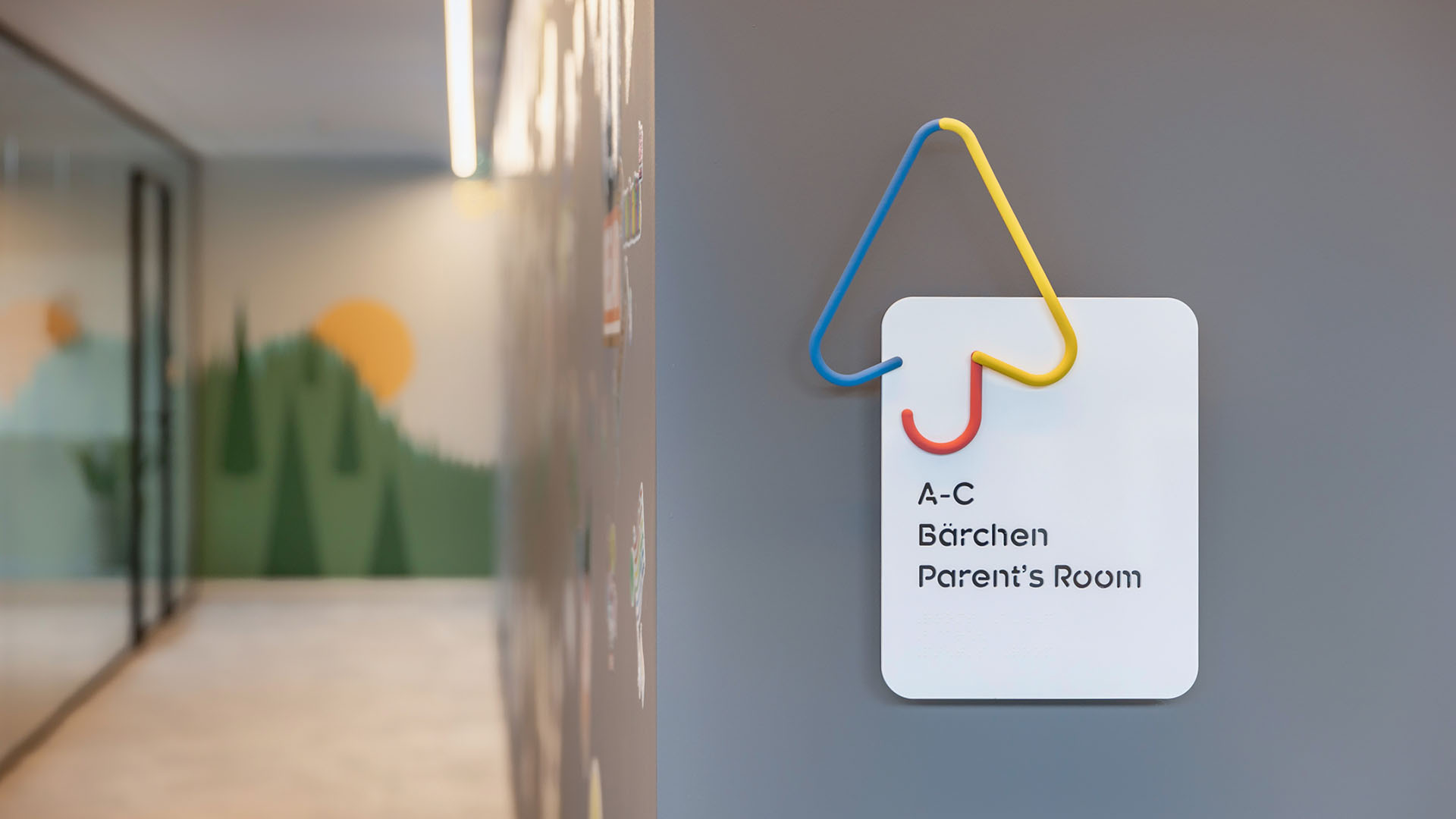 Design + Execution
Contentful's Berlin office has over 120 rooms leading from narrow corridors. We designed an elevated wayfinding system to help employees quickly navigate the environment. The color-coded pictograms for meeting rooms, toilets, tea kitchens , and other specialty rooms enable employees to quickly and easily recognize the room's function from a distance. The signage combined with 3D printed arrows and floor indicators, embodies Contentful's playful visual identity. The stenciled Kroppen font—our primary wayfinding typeface—gives the overall solution a technological accent while steering away from the usual tech design clichés.

Project Details
Design Team
Mario Dzurila (creative director, principal in charge)
Daniil Petunov (art direction, graphic design)
Filip Janik (3d modeling)
Niklas Franz (project management)
Marta Mokhnach (project management)
Stephanie Lund, Melissa Amarelo (interior design / consulting)
Collaborators
toi toi toi creative studio (interior design)
Lasercut Hamburg, Berlin Reklame, Uberdruck 3D, Folien Berlin (fabricator)
Photo Credits
Koy+Winkel, Startling Brands
Open Date
June 2022