Bi-city Biennale of Urbanism / Architecture (UABB) Guangming Sub-venue – Guangming Inter-connected Future
An exhibition with the curatorial theme of an inter-connected future. This venue continues the typical "urban nomadic" approach of UABB by setting up in the Guangming Science City Exhibition Center, a nod to future urban development. The exhibition was connected to the Jingkou Community, through the planning of roads, installations, and activities.
The Challenge
Graphic design uses a two-dimensional language, while architecture and urban design use a three-dimensional language. But is there a possibility to interpret, simulate and reproduce space without the common formal language of graphic design? This is the challenge the design team was faced with.
Project Vision
The vision was to create an exhibition that depicted the dialogue between plane and space. The team incorporated this into their design with various overlapping shapes, colors and text that communicated this dialogue.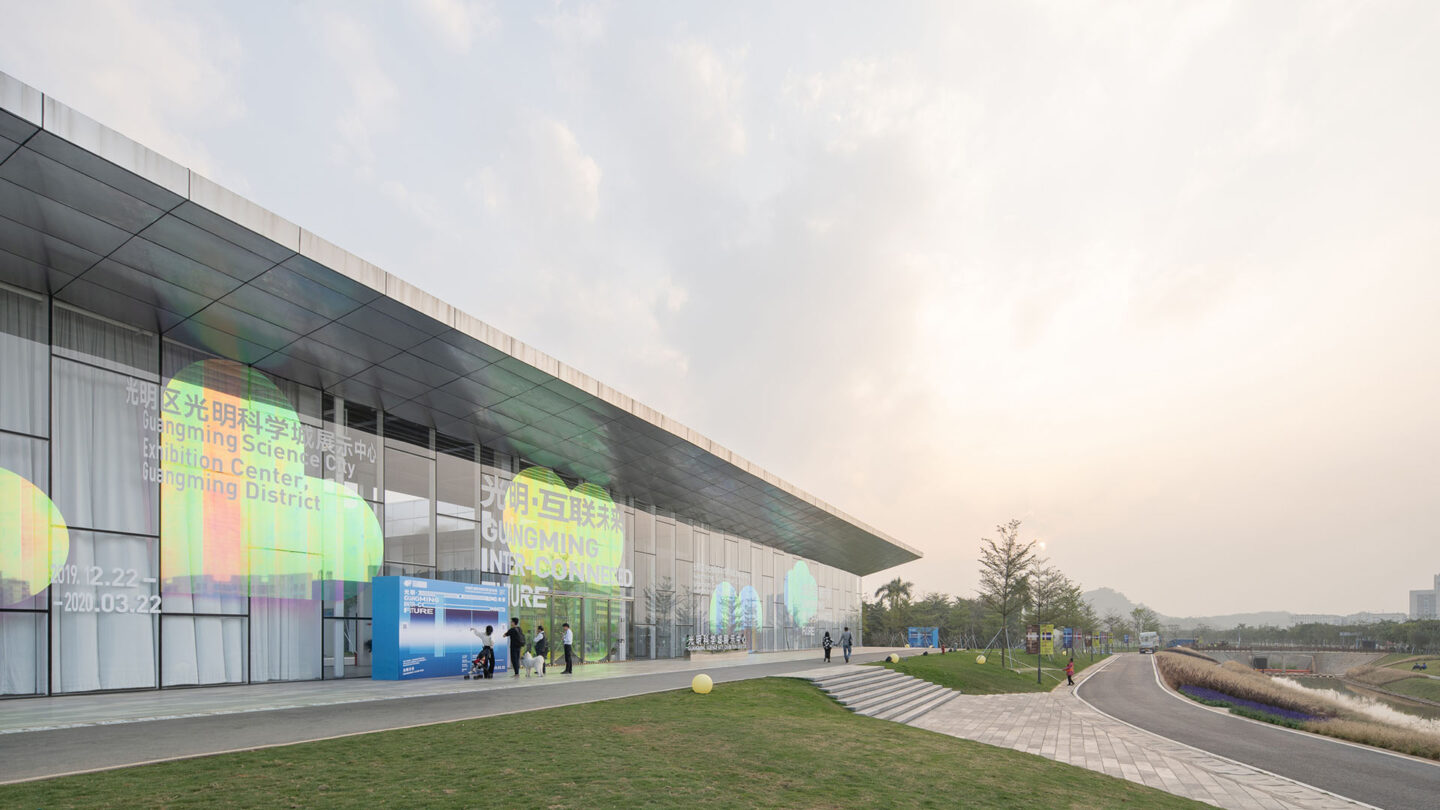 Design + Execution
The project team chose to project the font content onto various polygonal blocks in parallel. This reviews the deformation effect of the font on the polygons in the way of plane projection, and then presents the direct font deformation effect in the way of plane projection. The team utilized this method as the graphic basis and design logic of our design. In this way, the team hoped to establish a dialogue between plane vision and spatial vision.

Project Details
Design Team
Zhang Shuo (creative director)
Wang Xiaoyang (design director)
Wang Xiaoyang (designer)
Hu Yiling (designer)
Li Shuang (designer)
Collaborators
Yin Yujun (curator)
atelier alternative architecture (architectural\exhibition design)
Zhang Chao (space photography)
Lai Laien (material photography)
Du Minliang (material photography)
Photo Credits
Zhang Chao (photography)
Open Date
December 2019