Simon Inc Ltd Creates Graphics Welcoming the Women's Euros
to Hounslow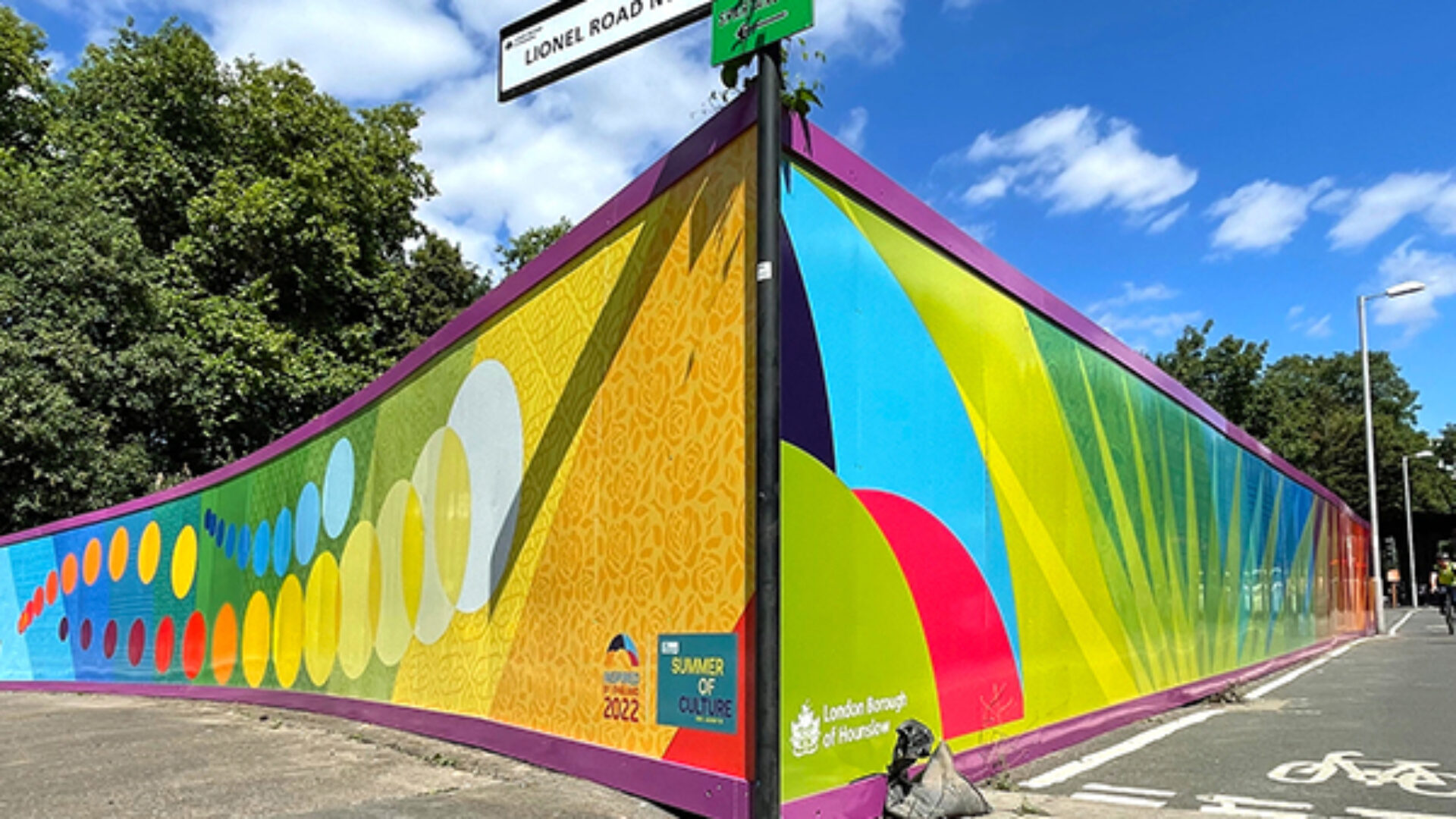 Read Time: 1 Minute
A proportion of the games for the Women's Euros 2022 are to be played at Brentford Community Stadium in Hounslow.
The timetable for the games coincided with the start of the London Borough of Hounslow's "Summer of Culture" campaign. So it was a perfect opportunity to capitalise on the footfall that the games will be bringing to the area, and produce a piece of public art which will brighten up the area for the duration of the games and the remainder of the Summer of Culture.
Simon Cohen of Simon Inc Ltdcreated a graphic installation to be applied on a vacant triangle of land, connecting Gunnersbury Park with the Community Stadium, a site which is on the route to the stadium for many of the sell-out crowd.
Each side of the site features a different graphic interpretation of the movement, vibrancy and energy of football and sport in general. Simon wanted to capture the dynamism of the Euros but without being too specific so that the installation would have a life beyond the competition.
The colour palette was derived from the strips of all the teams taking part in the Euros finals, plus a splash of Hounslow purple.
As well as being a celebration of the Euros, Simon also wanted the installation to serve as a welcome to Hounslow for the many visitors to the games. 
Simon used a suite of patterns and textures based on traditional textiles designs to reflect the diversity and rich cultural heritage of Hounslow as a borough.