Comms Conversations Nanolumens + 22Miles
Live Webinar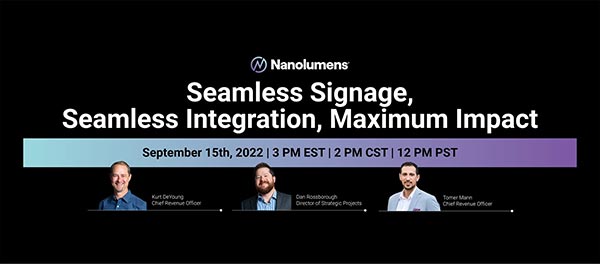 Comms Conversations is a live webinar focused on how organizations can utilize seamless signage and integration for maximum communications impact, The webinar is hosted by Nanolumens and 22Miles digital signage solutions.
Topics covered will include:
Digital solutions for clear content communications
Is your message connecting?
How seamless integrations impact outcomes
The importance of customization in content creation
Nanolumens CRO Kurt DeYoung, alongside Director of Strategic Projects Dan Rossborough, and 22Miles CRO Tomer Mann, will cover these topics and more in this informative webinar.
Please register to secure your spot for September 15th, 2022 at 2pm CDT, 3pm EST