Wednesday, October 26, 2016 -

6:00pm

to

8:00pm
To put it simply, Andy Austin is a pioneer. His industry-leading work for some of the world's biggest retail clients bridges the gap between the digital and physical worlds, connecting people to place and brand by creating more meaningful exchanges through human-centered experiences in the physical environment. Join us as he shares the wizardry that went behind some of his most groundbreaking brand experience work from his Los Angeles interactive design agency, The Industrious.
Today, when consumers make the decision to leave the comfort of their homes (and browsers) they do not give up their time lightly. Retailers and live spaces need to create an experience that will surprise and delight their customers. The consumer's multi-faceted, three-dimensional experience is what will create an emotional connection between the customer and the brand, turning the customer into a brand evangelist. But, yet, most brands still simply try to coerce their customers into a one-way conversation based on loss leaders and empty promises. Andy Austin, retail and digital expert, explains why and how integrating digital with the physical will create the two-way conversation your customers deserve and expect that is relevant, entertaining, and immediate. The latest digital innovations seamlessly bridge the gap between the online and offline worlds, creating user experiences that are interactive, socially integrated, and personally tailored – and ingrained in your consumer's everyday activities. Digital does not replace the physical – in fact, it enhances and amplifies the influence of a live space while immersing the customer in an experience that is unique and consumer-focused. This marriage between the physical and digital will drive brand awareness, initiate a deep emotional connection, and increase sales.
AGENDA
6:00pm - Arrive & Networking
6:30pm - Presentation
7:30pm - Networking
8:00pm - End
Light refreshments will be served.
PARKING
Parking available at One America Plaza, 600 W. Broadway (ABM parking garage)
$5 flat rate when you enter after 5:00 pm and exit before Midnight.
*Garage main entrance closes at 7:00 PM. After 7:00 PM, enter through the lobby on W. Broadway to parking garage elevators.
Co-hosted by San Diego State University's School of Art+Design and the Society for Experiential Graphic Design (SEGD) at the SDSU Downtown Gallery.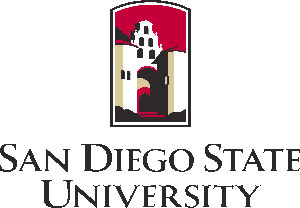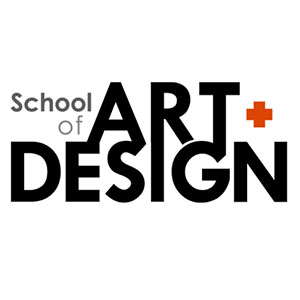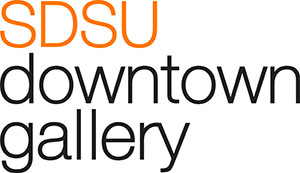 In partnership with AIA San Diego's Archtoberfest, a collaboratively-operated initiative aimed at establishing an annual, month-long program of publicly-accessible events and activities pertaining to architecture, design, planning and sustainability.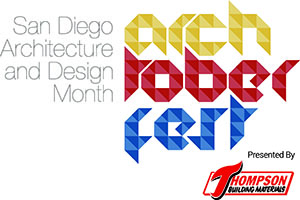 Thank you to our refreshment sponsor!